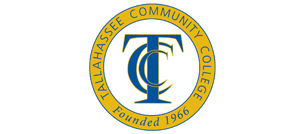 The Jubilee winds its way through downtown…
The Jubilee winds its way through downtown Tallahassee offering a plethora of sights, sounds, and activities. Music, food, arts and crafts will abound. Arts and Crafts booths will showcase over 250 local, regional and national vendors. There will literally be something for everyone.
Stop by the Tallahassee Community College booth and be a part of exciting activities from Admissions, TCC's Golden Guarantee programs, Financial Aid, and Workforce Development.  Enjoy activities for the whole family! Alumni are invited to stop by and tell us why TCC was your college of choice!
The When and Where
The Jubilee will take place from 9 a.m-5 p.m. off Monroe Street on Adams Street, Duval Street, Park Avenue, and College Avenue.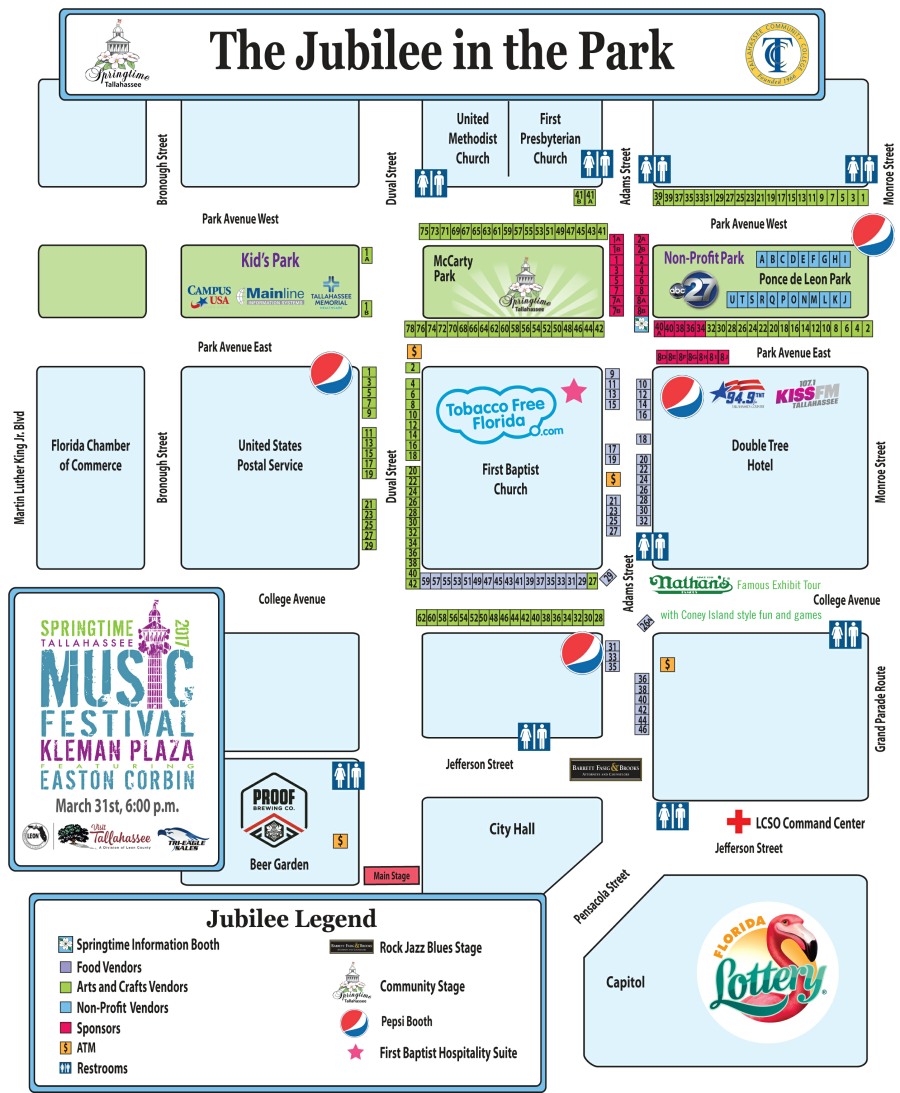 Download Jubilee Map (PDF)

Visit the Food Court on Adams Street
The food court will offer a wide variety of cuisines with international flavors, bringing a little something for everyone!
Delight in the "Flavor of Tallahassee" with the likes of grilled sweet corn, Greek specialties, kettle corn, corn dogs, and so much more!
Children's Park…a playground for all ages 

This fantastic day of fun-filled activities, includes face painting, pony rides, clowns, sirens and a host of other magical experiences that provide culture, education, and recreation for the whole family! This magical area will be sure to unleash the imagination of all ages. Springtime Tallahassee and Tobacco Free Florida are working together to reduce your child's exposure to secondhand smoke. The Children's Park is designated a TOBACCO-FREE ZONE.
The Children's Park will take place in E. Peck Greene Park at the block of Duval Street and Park Avenue.
Sponsored By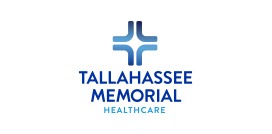 Love Music?
Tallahassee Music Week Stage on Jefferson Street and Adams Street
The Tallahassee Music Week kickoff concert, held in partnership with Springtime Tallahassee will be from Noon to 5:00 p.m. on Saturday,  April 1st on Adams St. at the Springtime Tallahassee Festival. The concert is a collaboration between Springtime Tallahassee and Tallahassee Music Week and will feature a diverse selection of Tallahassee's finest musicians.

Community Stage in McCarty Park on the corner of Adams Street and Park Avenue:
Come support some of the best performing and musical acts from our community from Noon-5 p.m.! Acts include local dance teams, ballet, performing arts, and more.

| | |
| --- | --- |
| Performance Time | Name of Ensemble |
| 12:00 PM | The Mobile Dance Co. |
| 12:25 PM | Young Actors Theatre |
| 12:55 PM | The Tallahassee Ballet |
| 1:20 PM | Dance Electric Dance Academy |
| 1:50 PM | RockStar Ravens Community Cheer Squad |
| 2:15 PM | Killearn Kids Dance Troupe |
| 2:40 PM | Excellence Dance Team, Inc |
| 3:00 PM | Seminole Tap Tribe |
| 3:30 PM | DeSoto Trail Elementary Blazerettes |
| 3:50 PM | Timberlane Arts and Dance Academy, LLC (TA-DA) |
| 4:20 PM | Capital Celtic Dancers |
| 4:45 PM | Women's Bellydance Center |
| | |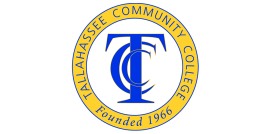 Capital City Band of TCC
Before the parade kicks off, enjoy the tremendous talents of the Capital City Band of Tallahassee Community College at 9:30 a.m. on Park Ave along Monroe St.