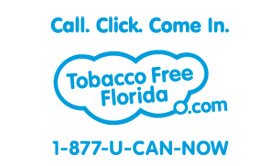 Join us in "Sweet Home Tallahassee" for the 47th Annual Springtime Tallahassee Grand Parade on March 28th at 10:30 am
Come see over 100 colorful units and floats, marching bands, dance groups, Springtime Krewe floats and much more. The parade steps off on Monroe Street just south of the intersection of Monroe Street and Brevard Street and travels south on Monroe past the Florida Capitol ending at Madison Street. The first Springtime parade featured many costumes and only horse drawn units. Today, the parade still includes horse-drawn carriages to provide a bit of nostalgia; however, it also boosts elaborately clad characters and spectacular mechanical floats from all over the southeastern United States. Springtime Tallahassee is considered one of the biggest southeastern parades and craft shows, attracting over 70,000 spectators.
Meet the Grand Marshals
A Grand Marshal is a person honored as the ceremonial master of a parade or special event. Each year, Springtime Tallahassee puts a great deal of thought and consideration into the Master of Ceremonies to kick-off the Grand Parade.  Past Springtime Grand Marshal's have included local & state leaders, long-time media personalities, college football coaches, the founder of a very popular chain restaurant and even a Tallahassee native who has made it big in Hollywood.
This year, Springtime Tallahassee a desire to recognize a very special group.  All of the past Grand Marshals have made significant contributions to our community and this year is no different. This group not only defends our liberties, but has also made centuries of sacrifices to ensure our continued freedom. We want to recognize those efforts and the families behind the service men and women who protect our nation. It is with great honor that we announce the 2014 Grand Marshals as the United States Armed Forces. We are thrilled to pay tribute to the United States Army, Navy, Marine Corps, Coast Guard and Air Force. We invite you to join us in a very warm welcome to the Armed Forces representatives who will kick-off the Springtime Tallahassee Grand Parade.
The Army, Navy, and Marine Corps were established in 1775, in concurrence with the American Revolution. In 1790, the Coast Guard (part of Homeland Security in peace time) was established. And in 1947, the U.S. Air Force was established.
Tallahassee Community College Capital City Band
Before the parade kicks off enjoy the tremendous talents of the Tallahassee Community College Capital City Band. 9:30 a.m. in front of the historic Capitol at the Capitol Reviewing Stands.