2013 Springtime Tallahassee Festival
Schedule of Events
Breakfast in the Park
March 13th – 6:30-10:00a.m.
Presented by

Join us for a delicious old-fashioned breakfast downtown while mingling with old friends.
Springtime volunteers will serve up a hearty, old-fashioned country breakfast in Bloxham Park.
For ticket prices and information please contact the Springtime Tallahassee office at (850) 224-5012.
Downtown GetDown
Presented by Capital City Bank and United Way
April 5th– 6:00-10:00p.m.
Join us Friday night at the Adams Street Commons as we kick off the weekend festivities at the GetDown street party. Dance the night away to live music, delicious food, and street entertainment. Open to the public. For more information visit the United Way website www.uwbb.org or call (850) 487-8087.
Springtime 10K and 1 Mile
Presented byGulf Winds Track Club
April 6th– 7:45a.m.
The Gulf Winds Track Club presents the Springtime 10K/5K/1 mile road race on Saturday, April 6, 2013. The race will take place in Downtown Tallahassee and is a USATF certified course. The course begins with a 3/4 mile downhill stretch, covers rolling hills through the beautiful Myers Park neighborhood and finishes flat and fast one half mile from the start area. The 1 mile race will begin at 7:45a.m., followed by the 10K and 5K races starting at 8:10a.m. For more information please visit www.gulfwinds.org and email jalexander98@comcast.net or call Judy Alexander at (850)383-1361.
Springtime Tallahassee Grand Parade
April 6, 2013– 10:30a.m.-12:00p.m.
Presented by our Title Sponsor
The 45th Annual Springtime Tallahassee Grand Parade takes place on April 6th at 10:30a.m. Come see over 100 colofrful units and floats, marching bands, dance groups, Springtime Krewe floats and much more. The parade steps off on Monroe Street just south of the intersection of Monroe Street and Thomasville Road and travels south on Monroe past the Florida Capitol ending at Gaines Street. The first Springtime parade featured many costumes and only horse drawn units. Today, the parade still includes horse-drawn carriages to provide a bit of nostalgia; however, it also boosts elaborately clad characters and spectaular mechanical floats from all over the southeastern United States. Springtime Tallahassee is considered one of the biggest southeastern parades and craft shows, attracting over 70,000 spectators.
Jubilee in the Park
April 6, 2013– 9:30a.m.-5:00p.m.
Presented by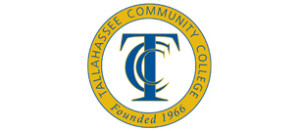 Let the good times continue…as the Jubilee winds its way through downtown Tallahassee. With more than 200 arts, craft and food vendors from around the country, this event is represented by some of the best. You can expect artists displaying original, handmade masterpieces and find cuisine with international flavors to ignite anyone's taste buds! The Jubilee will take place off Monroe Street on Adams Street, Duval Street, Park Avenue, and College Avenue.
Food Court – Adams Street
The food court will offer a wide variety of cuisines with international flavors, bringing a little something for everyone! Delight in the "Flavor of Tallahassee" with the likes of grilled sweet corn, Greek specialties, kettle corn, corn dogs, and so much more!
USTA SmashZone
College Avenue & Adams Street
The United States Tennis Association SmashZone mobile tour is a 30-week nationwide tour that serves as a kid-friendly interactive experience in an effort to promote the game of tennis to kids ages 10 and under. The activation elements include a 53 foot interactive trailer, 10 and under tennis courts, design your own racquet, tennis video games, Tennis Magazine cover shoot, and autograph 6 foot tennis ball.
Kid's Park
Duval Street & Park Avenue
Presented by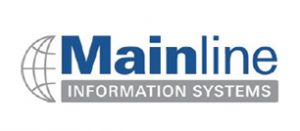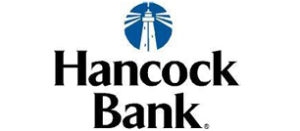 Kid's Park – Duval
Street & Park Avenue: This fantastic day of fun filled activities include face painting, pony rides, clowns, sirens and a host of other magical experiences that provide culture, education and recreation for the whole family! This magical area will be sure to unleash the imagination of all ages. Springtime Tallahassee and Tobacco Free Florida are working together to reduce your child's exposure to secondhand smoke. The Children's Park is a designated TOBACCO-FREE ZONE
Be sure to visit the Children's Park for show by Jan's Puppet's! First show starts at 1:00 pm and then another at 2:00 pm.
The hand puppets and marionettes will join audiences while performing, come "Up, Up and ways with Jan and her puppet friends!!
Entertainment Areas
12:00-5:00p.m.
Rock Jazz Blue Stage – Jefferson Street & Adams Street: Live music from great local and regional acts including, Local Motion, Sarah Mac Band, Swingin' Harpoon and The New 76ers.
Community Stage – College Avenue and Duval Street: Come support some of the best performing and musical acts from our community!!
Presented by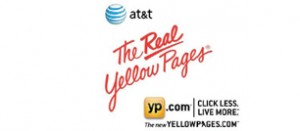 6th Annual Kleman Plaza Seafood Festival & Main Stage Entertainment
April 6th – 12:00-5:00p.m.
Presented by
Join us for an afternoon of allure to awaken the young at heart on Kleman Plaza! Just Imagine…strolling the tree canopy covered pavers on Kleman Plaza, flavoring the juicy treats of Fresh From Florida Gulf Seafood while anxiously awaiting an afternoon of entertainment on the Dodge Chrysler Jeep Ram main stage. After a morning of viewing some of the best floats in the Southeast, and shopping, unwind in the "Shock Top Beer Garden", but don't settle in too much as our live entertainment will rock the plaza!